Clergy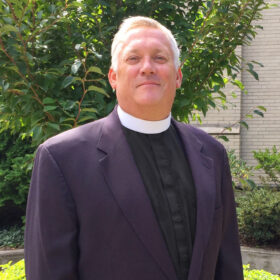 The Reverend Robert C. Hooper III
The Rev'd Robert C. Hooper III ("Bob," please) and his wife Priscilla married in 1988 and have three children and two Labrador retrievers, "Lilly" and "Theo." Bob received a B.S. in business/marketing from New England College in 1987 and a M.Div. from Virginia Theological Seminary in 1995. He was ordained to the priesthood in 1996 after seven years in the brokerage and banking industry in New York. He served parishes in both Northern Virginia and suburban Boston before coming to St. James's in 2002 to serve as rector.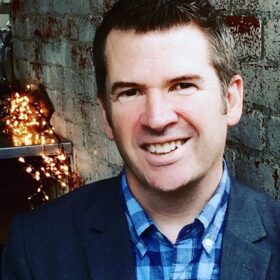 The Reverend Alan C. Murchie
Associate for Education & Music
860-521-9620
The Rev. Alan C. Murchie comes to St. James's from Trinity Episcopal Church, Nichols in Trumbull CT, where he served as rector from 2018-2022. He has also served parishes in Stonington, Collinsville, and Washington CT. Alan's musical career began early, at age 10, when he joined the St. Thomas Choir of Men and Boys in New York City. He has served as Director of Music at St. James' Church, Madison Avenue; Trinity, Southport; Christ's Church, Rye; The Episcopal Church at Yale; and Berkeley Divinity School at Yale. Alan currently serves as Lecturer in Religious Studies and Music History at Fairfield University, where he has taught for twelve years. He is a graduate of St. Paul's School in Concord NH, Yale College, and Yale Divinity School. Alan has just moved to the Elmwood neighborhood here in West Hartford, and is delighted to be joining the St. James's family.
Staff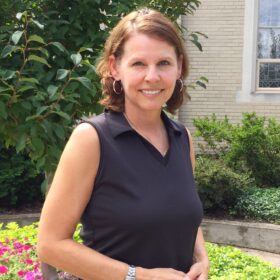 Mrs. Cheryl Batter
Parish Administrator
860.521.9620
Mrs. Cheryl Batter arrived at St. James's in September of 2003 after serving as the assistant to the administrator at Trinity Episcopal Church in Hartford. Originally from Aroostook County in Northern Maine, Cheryl first came to Connecticut to study music at the Hartt School. She lives in Meriden with her husband Jeff, a native of Connecticut, and loves spending time with her step-daughter, Sara, and two grandchildren Autumn and Dahlia. Jeff serves as the organist and director of music and liturgy at St. Paul Roman Catholic Church in Berlin where Cheryl is a cantor and religion teacher.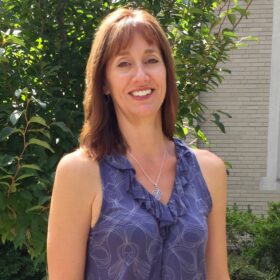 Mrs. Heidi Cotter
Financial Secretary
860.521.9620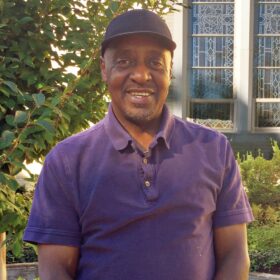 Mr. Leon Fraser
Mr. Leon Fraser moved to West Hartford over one decade ago and is a trained teacher and sports coach by profession and journeyman by choice. He and his wife Marylin raised four children, including their daughter Nia who was a valued member of the St. James's choir for many years. Marylin is an active member of the congregation. He has served as sexton since 2016, and loves a good book, especially espionage thrillers.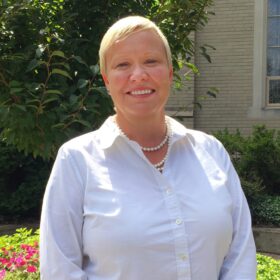 Mrs. Priscilla Hooper
Director of Religious Education
860.521.9620
Mrs. Priscilla Hooper moved to West Hartford in 2002 when her husband, Bob, was named rector of St. James's. She has worked as the Director of Religious Education (now called Director of Family Ministries) since 2003. Priscilla is the mother of three grown children—Robby, Henry and Maddy and mother of two four legged children, a yellow lab named Lilly, and a chocolate lab, Theo. In addition to her work at St. James's, she is a library paraprofessional at Morley School part-time. She has a bachelor's degree in journalism from the University of Texas at Austin and has dedicated her life to children and families.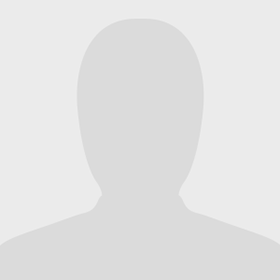 Mr. Jonathan R. Smith
Jonathan Smith is currently in ordination process in the Episcopal Church in Connecticut and recently completed his Master of Divinity degree from Harvard. Jonathan will be serving at St. James's until late spring/early summer 2022, when he plans to go on active duty as a chaplain in the US Navy. He was commissioned as a Navy chaplain candidate in 2018 and is currently completing a unit of Clinical Pastoral Education (CPE) at Walter Reed National Military Medical Center in the Washington, DC area. In addition to regularly being the chaplain on-call for the whole hospital, his assigned units include the Emergency Department, Inpatient Psychiatry, Traumatic Brain Injury (TBI), and Dialysis. Originally from San Diego, Jonathan is a life-long Episcopalian. He earned a scholarship to attend Shattuck-St. Mary's — a storied Episcopal boarding school in Minnesota — before coming to Connecticut to attend Yale. He was a first-generation college student, completing his degree in history, with a concentration in the political history of the Soviet Union.
Associate Clergy